Give it a '6'. There's some welcome energy back, and 'Stellify' and 'Always Remember Me' are great tracks, as good as anything he's done. 'For the Glory' is pretty good.
The rest...? Meh. 'Just Like You' has a catchy chorus and nothing else, but at least it has that. The rest of the songs are quite dire as I remember them. (Did we
really
need the Zagar & Evans cover, Ian??)
It's just a really weird album.
Finally, how can anyone love an album where the artist looks as ridiculous as Ian did in the sleeve photos? I realize he's not a model at this stage, but the photographer shouldn't be making him look way worse than he does in everyday life: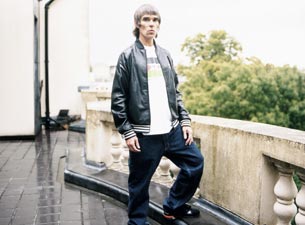 I don't know what can even be said about those...